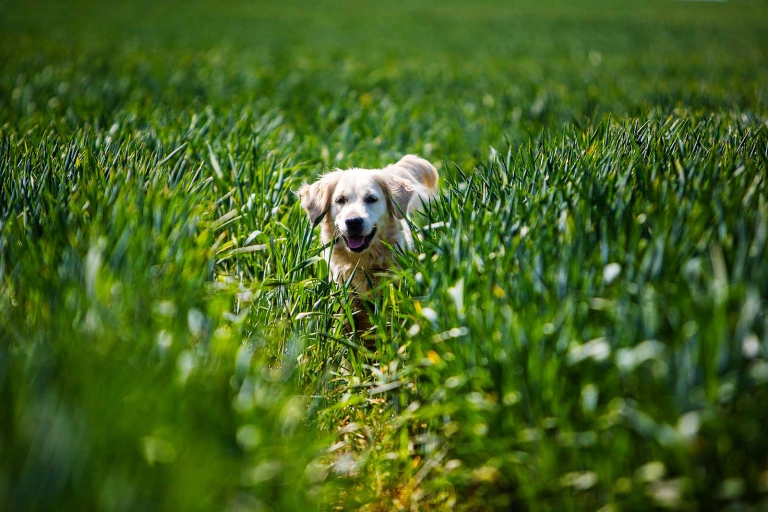 The coronavirus lock down has been tough for many people, but for our dogs it has given them around the clock time with their owners. Many of us looking for an excuse to get out for daily exercise have walked our dogs a lot more than we usually would have time for. Dogs have become accustomed to having their owners working from home and will need time to adjust back to a routine that involves being left alone again, otherwise dogs will suffer from anxiety issues in the coming months.
Get your dog used to a routine.
Now is the time to start getting back into a routine with your dogs in order to avoid anxiety issues going forward. Start by feeding your dogs at the same time you will when you're back at work. Next start leaving your dog for short periods of time while you leave the house without them, gradually build up the amount of time they are left alone. Even being in a separate room to your dog while working from home will help establish a set routine.
Dogs with anxiety can become destructive and chew furniture in your house or bark and become annoying to neighbours, a few simple steps will help ease your dog back into a routine for when you return to work.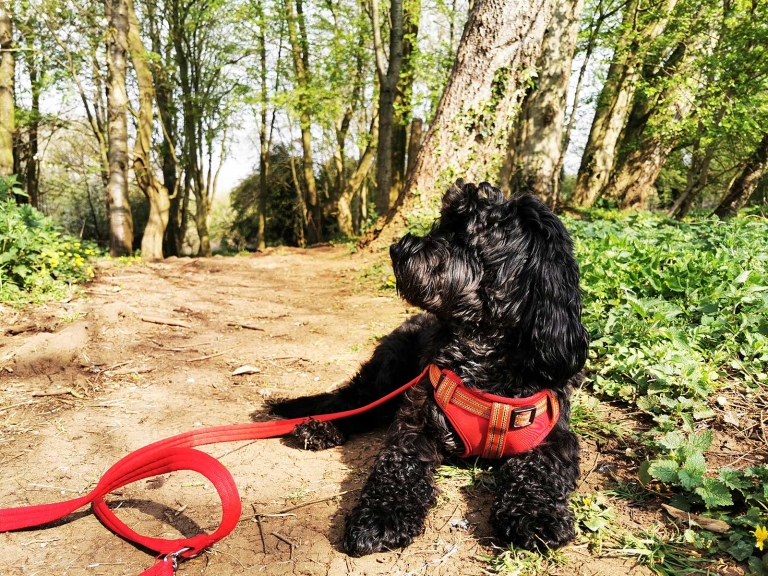 Go back to walking at set times. 
Once you're back at work your dog will likely be back to an early morning walk and an evening walk, start getting back into this routine well ahead of returning to work. It will likely take a few weeks for your dog to adjust back to this routine.
Think about employing a dog walker or pet sitter. 
Once you're back at work a dog walker can visit during your working day and walk your dog or play with your dog in the garden. This will help with your dogs anxiety and result in a calmer and happier dog. I walk dogs individually or with one other dog and recommend an hour walk for most dogs, older dogs might only require half an hour. For puppies I recommend two separate 20 minute visits during the day, with playtime and a visit to the garden for the toilet.
There are an estimated 8.5 million dogs in the UK with 24 percent of households having a dog. Demand for dog walkers is very high, so you might not get exactly the time you would like, lunchtime is the most popular time of the day for walks so consider picking an afternoon session instead.
Leave your dog with toys to stimulate. 
Leave toys for your dog while you are out, a favourite of mine is a Kong stuffed with tasty treats, this will help your dog to feel settled and happy and keep them occupied. If your dog is a chewer you'll need to be careful what toys you leave out, but a Kong is tough enough for even the heaviest chewers.
Higham & Rushden Walkies. 
I'm an experienced professional dog walker based in Higham Ferrers, Northamptonshire. Unlike most other dog walking services I do not group walk dogs, instead I offer individually tailored walks with a maximum of two dogs together. Each dog gets my full attention and as I don't transport dogs there is no stress for your pet, walks start and end at your home.  A one hour walk is £12, half hour walks are £7.50. I also offer 20 minute puppy visits which cost £10 for two visits a day.
Demand for dog walking will be high once lock down ends and dog owners return to work. I currently have spaces between 12.30pm and 5pm but expect these to fill quickly. Please get in touch for a free home visit (we will meet socially distanced in your garden) so I can get to know your dog before the first walk. My dog walking service complies with the law regarding coronavirus restrictions, all dogs are walked on my own leads, any meetings with dog owners are 2 metres apart outside, if I am collecting dogs from inside your house I will apply antibacterial hand gel before entering and wipe down any surfaces touched with antibacterial wipes. I recommend a separate harness that I can use for your dog, if that is not possible I recommend leaving your dogs harness on for when I arrive so I do not have to touch it.
References are available on request.  To enquire about dog walking or pet visits please telephone or text Simon on 07595 362270.